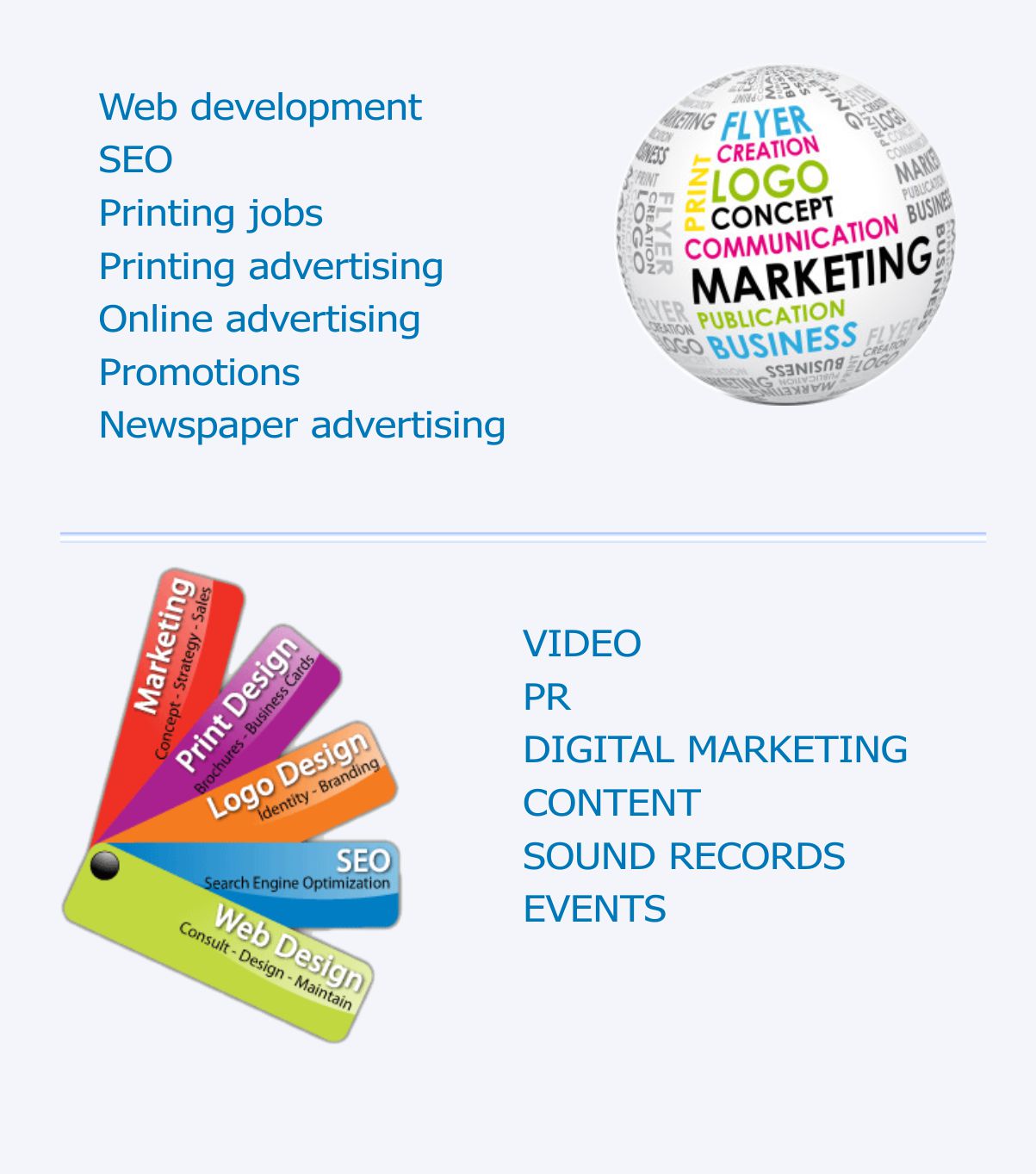 EchoRu Media Group is a full service digital marketing and website design firm located in Phoenix AZ. We pride ourselves in over 25 years of experience in web design, writing content, creating logos and print advertising, and organizing marketing campaigns for businesses in many diverse industries. Echo Media Group has a culturally diverse group of employees. We successfully serve clients from all over the world. We can write content and promotion articles not only in English, but also in Spanish, Russian, Hebrew, and Armenian. So, if you want a multilingual website or catalogues and brochures, you don't have to hire translation services, since we already have multilingual writers ready for you.
EchoRu Media group goes far beyond creating websites and advertising material. We develop a full marketing strategy on how to make the world know about your business. We will help you chose types of advertising materials which will serve your needs in the best possible way and we will spread them among the most appropriate target audiences.
We also offer service packages – you can order multiple services for a discounted price, so you do not have to pay for each service separately. Ordering a package will not only save you money, but will attract more customers – multiple promotional materials are much more effective.