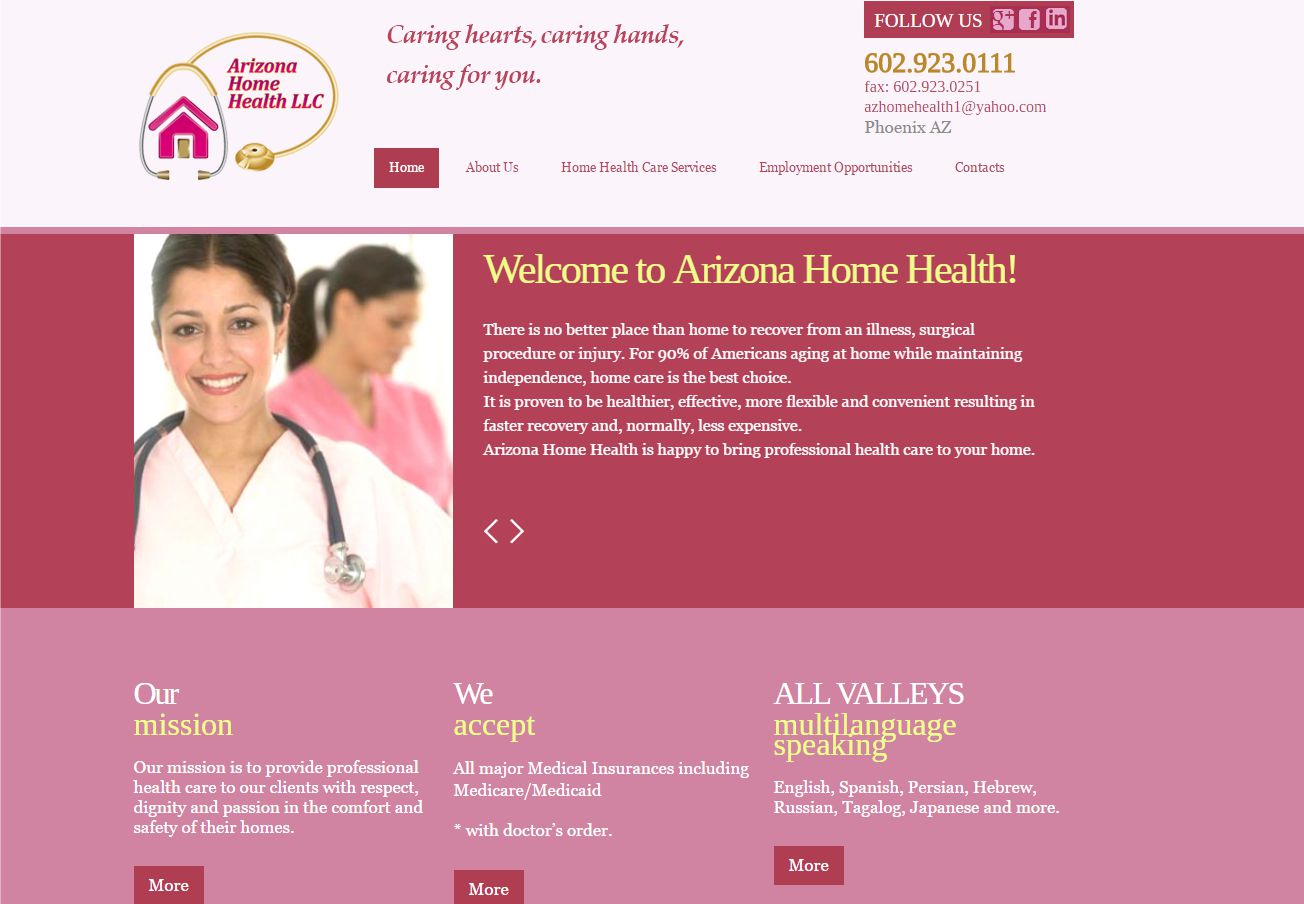 Client:Arizona Home Health
Date:03/04/2014
Info:leader in Home Health Services in Arizona
Arizona Home Health is dedicated to providing exceptional, cost-effective, patient and family focused care for the medically compromised patient. There is no better place than home to recover from an illness, surgical procedure or injury. For 90% of Americans aging at home while maintaining independence, home care is the best choice. It is proven to be healthier, effective, more flexible and convenient resulting in faster recovery and, normally, less expensive. Arizona Home Health is happy to bring professional health care to your home.