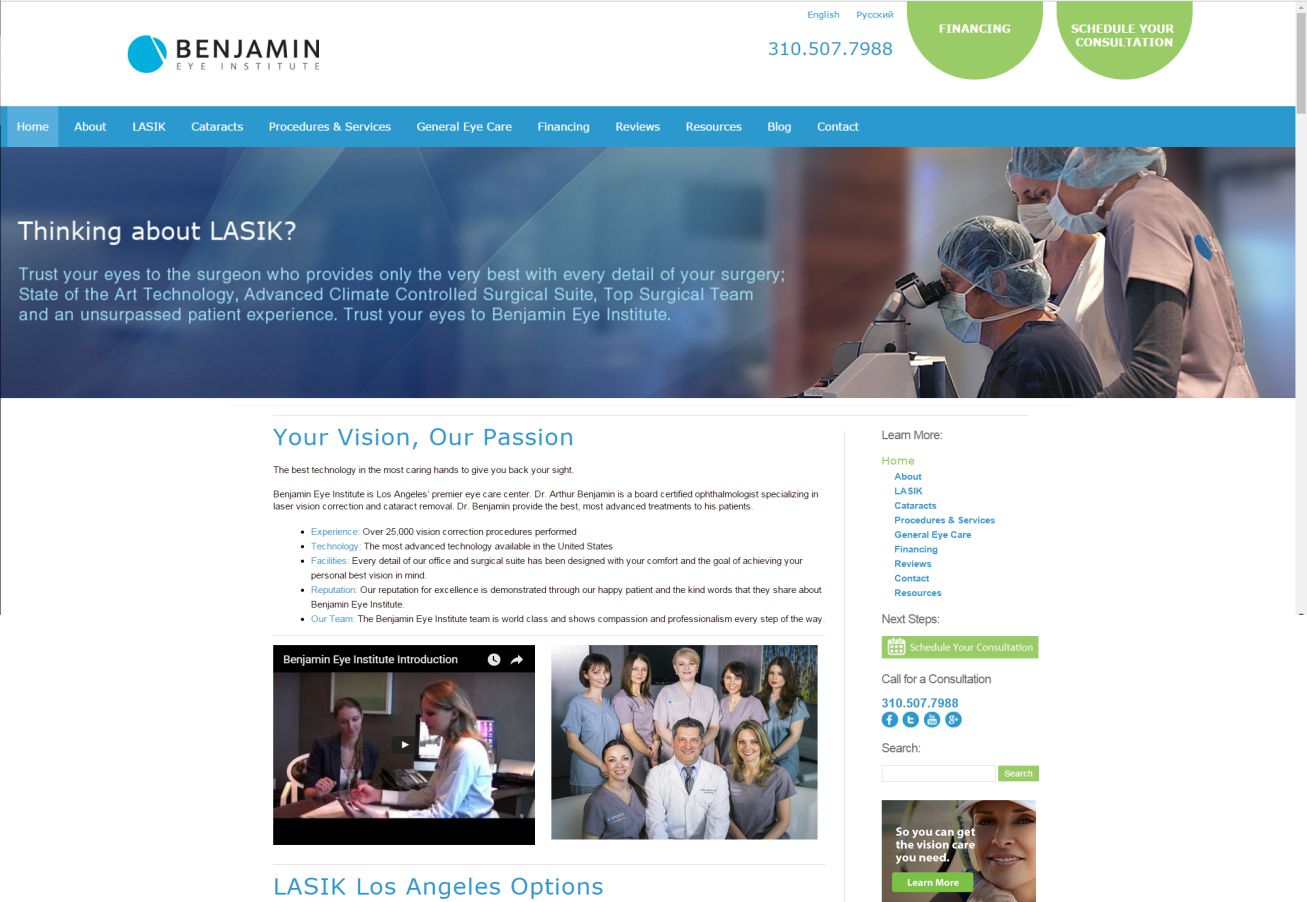 Client:Arthur Benjamin
Date:04/24/2012
Info:Eye Surgery Institute
Founded by Arthur Benjamin, MD, board certified ophthalmologist, Benjamin Eye Institute is Los Angeles' premier eye care center specializing in vision correction surgery, such as all-laser LASIK, cataract detection and removal.  Dr. Benjamin focuses on providing high quality and individualized patient care to each and every patient. Our mission is simple: to deliver state-of-the-art care that provides you the best possible vision throughout your entire life. After all, we want you to fully appreciate all there is to see in this world!