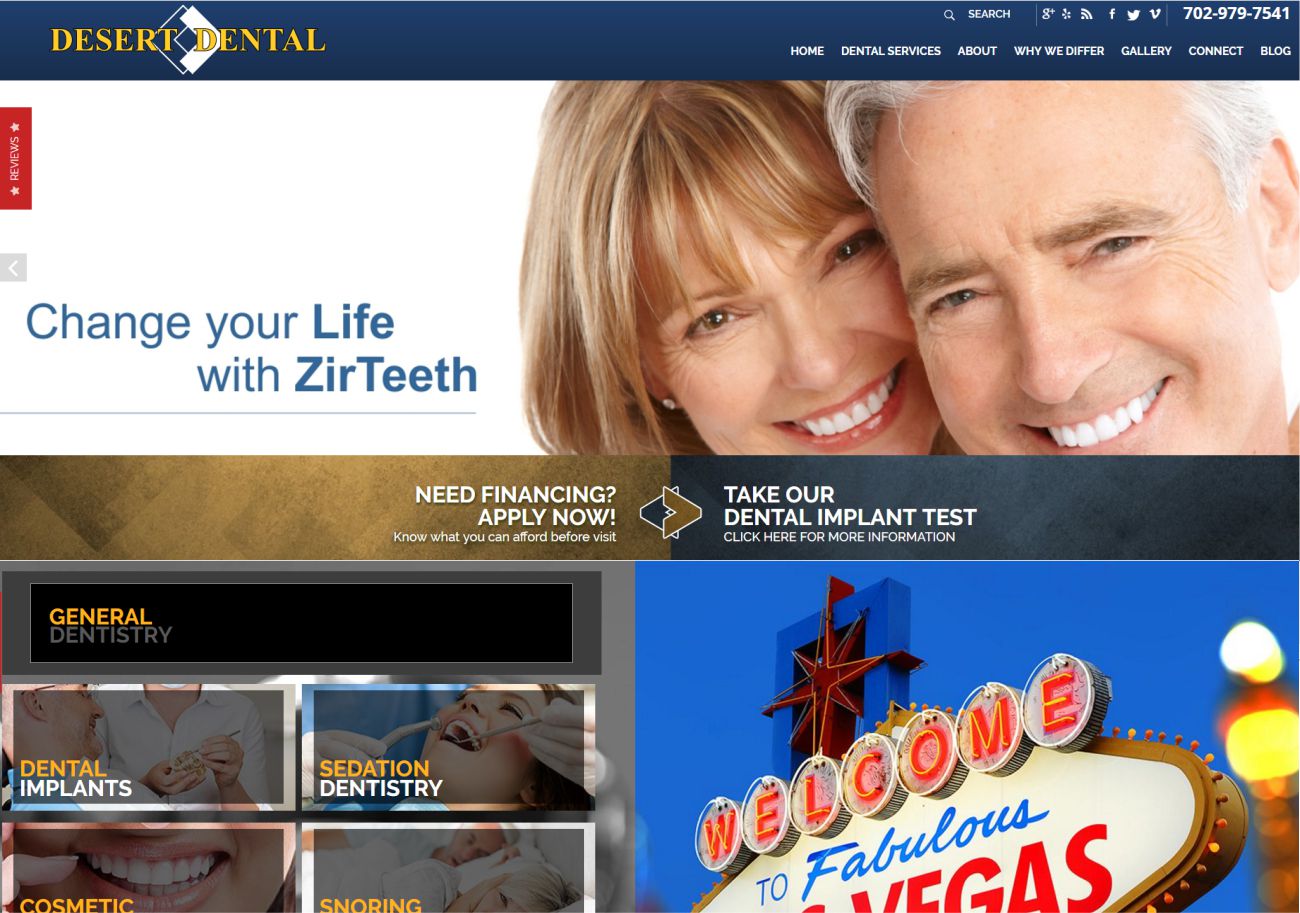 Client:Desert Dental
Date:02/17/2015
Info:Sedation and Implant Dentistry
For over 15 years, Desert Dental has been providing sedation and implant dentistry to both locals of Las Vegas, NV and for out of state residents. Desert Dental is the leading practice in many areas including cosmetic dentistry, Invisalign, missing teeth, denture implants, and tooth implants. Among the stuff of out clinic, you may recognize Drs. Ilya Benjamin and Jeff Moxley - the best Las Vegas Implant Dentists as they have been featured on The Doctors Show. Whether it is because of our dentists' professionalism in solving complicated mouth problems or our outstanding customer service, Desert Dental remains the first choice for multitudes of our loyal customers.