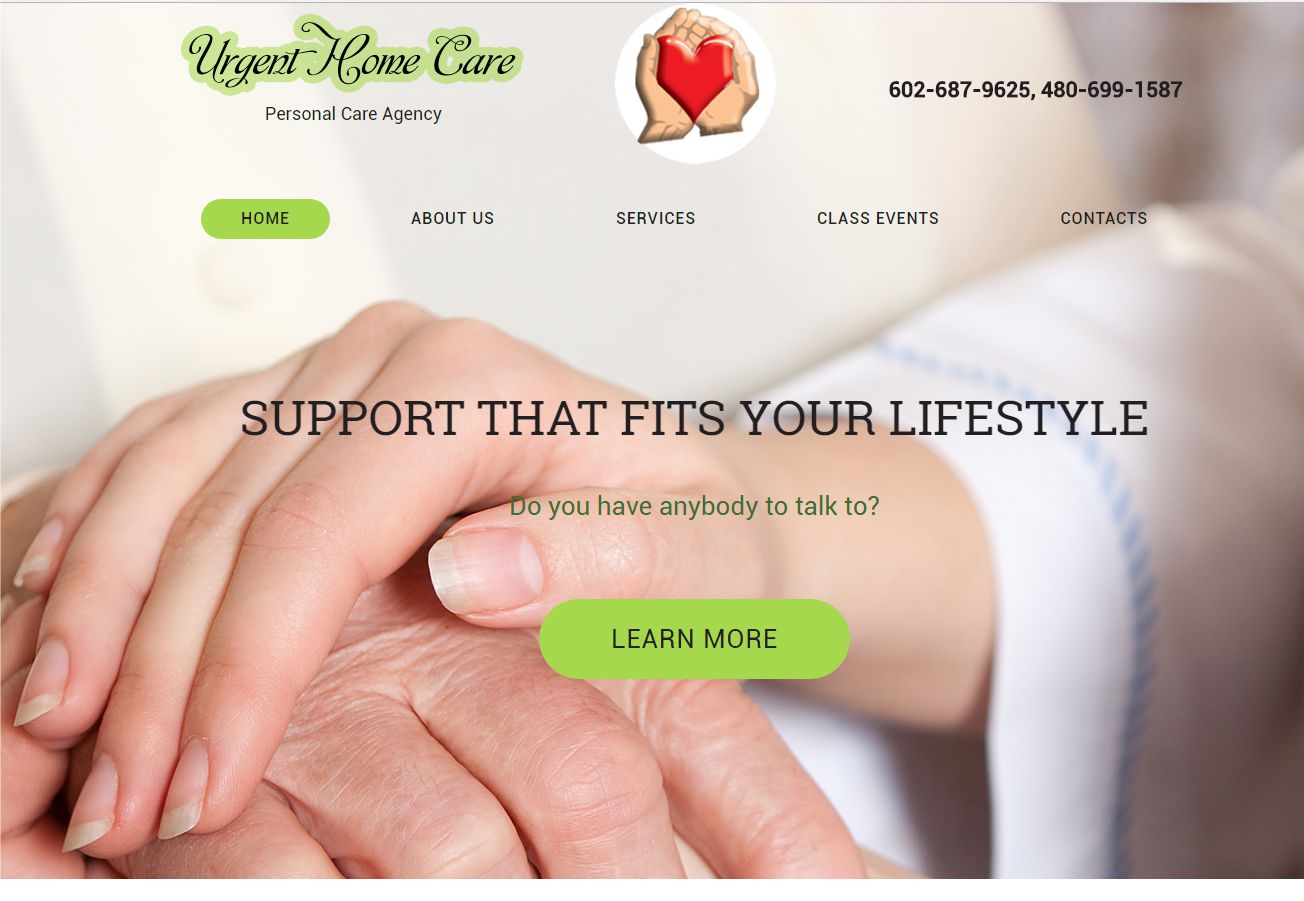 Client:Urgent Home Care Arizona
Date:02/03/2014
Info:leading home care services in Phoenix AZ
Urgent Home Care provides elderly and disabled with one-on-one non-medical assistance to help them with the daily activities that aren't as easy as they used to be. Urgent Home Caregivers will help their patients to live a more independent lifestyle so that they do not miss on any joys and pleasures in life despite their condition. With Urgent Care's assistance, our patient's home will not be hard-to-navigate, empty, and dangerous anymore, it will become safe and comfortable again.