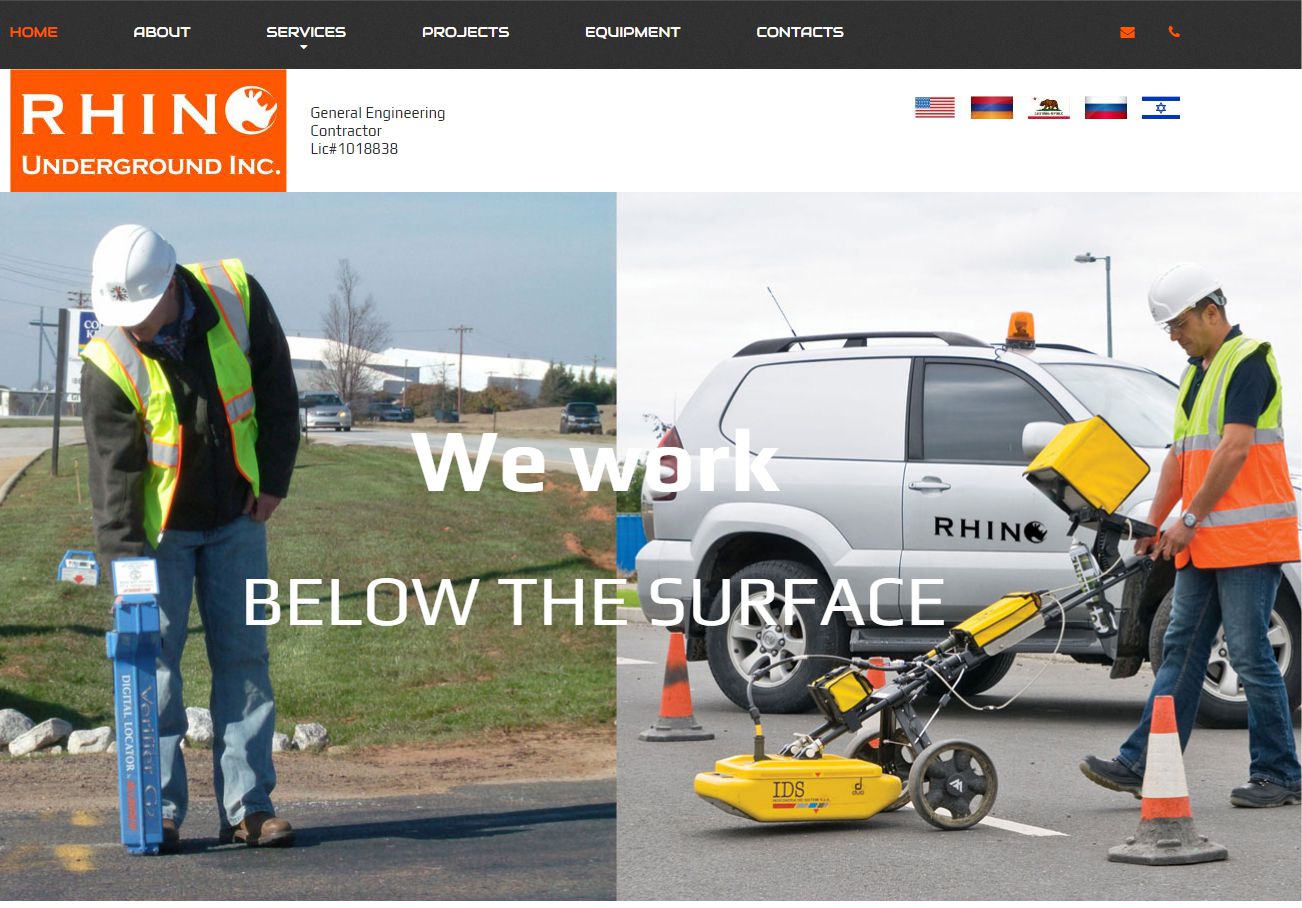 Client:Rhino Underground
Date:07/07/2016
Info:leading in communications 
To provide the high populous of Southern California with an uninterrupted supply of water, gas, and power, extensive tunnels of pipelines and cables stretching for many miles need to be maintained and updated, and new ones have to be built as new houses and facilities keep emerging. Rhino Underground are experts when it comes to underground infrastructure. The heads of the company have more than 15 years of experience in horizontal drilling, sewers and drains, gas and electricity, fiber optics, and cables. We will find the highest quality and most cost-efficient solution, whether our client needs to fix a damaged internet cable or to build the whole underground infrastructure for a large building like a new apartment complex or a mall from the foundation. Our clients can always count on our team to complete a project in a time-efficient manner, while sticking to the highest safety standards.