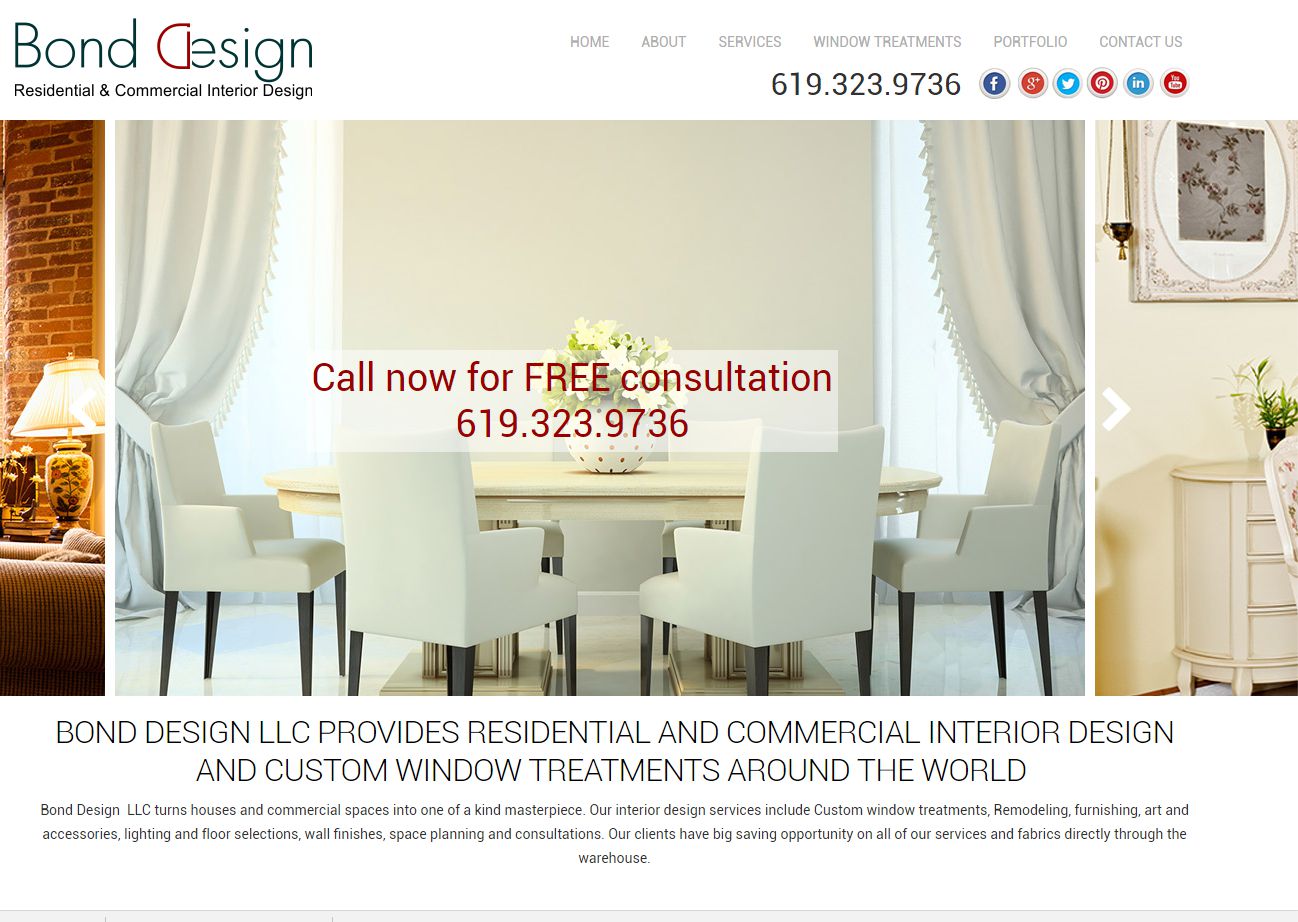 Client:Bond Interior Design
Date:07/07/2016
Info:leading residential&commercial intereion design
Bond Design turns houses and commercial spaces into one of a kind masterpiece. Our interior design services include Custom window treatments, Remodeling, furnishing, art and accessories, lighting and floor selections, wall finishes, space planning, and consultation. The company's philosophy based on positive energy, balance, and harmony. Only when we are surrounded with positive energy, we can be healthy, successful and happy. We use special methods of cleansing space from negative energy. We treat each client with an individualized approach regardless of the client's chosen style and significant consideration is given to the correct proportions, shapes, and colors, as well a furniture positioning according to Feng shui. As a result, it brings abundance, well-being, and happiness to your home or your business.