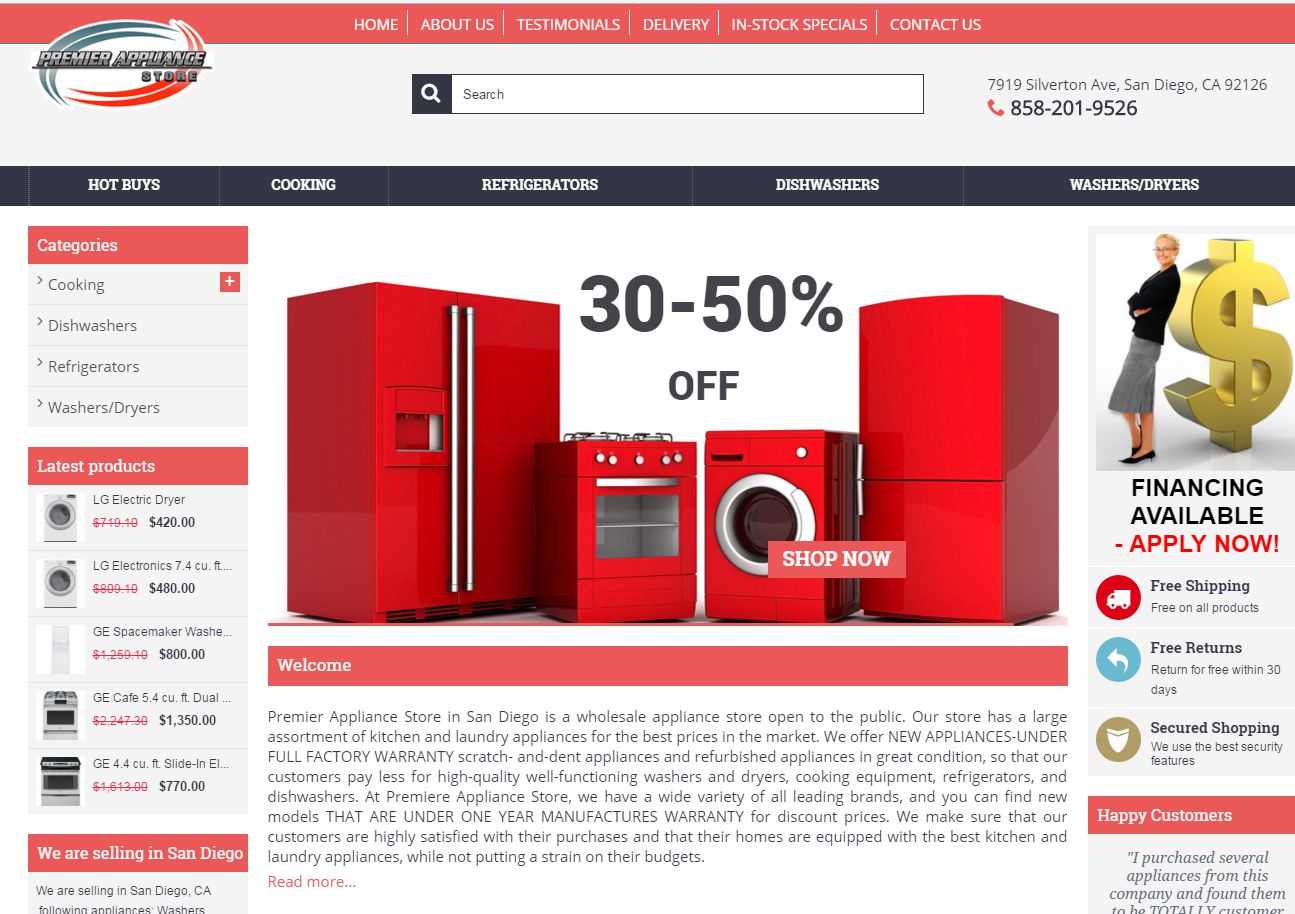 Client:Appliance Repair San Diego
Date:07/07/2013
Info:leader in Appliance Repair in San Diego
Premier Appliance Store in San Diego is a wholesale appliance store open to the public. Our store has a large assortment of kitchen and laundry appliances for the best prices in the market. We offer new appliances under full factory warranty,  scratch-and-dent appliances and refurbished appliances in great condition, so that our customers pay less for high-quality well-functioning washers and dryers, cooking equipment, refrigerators, and dishwashers. At Premiere Appliance Store, we have a wide variety of all leading brands, and you can find new models that are under one year manufactures warranty for discount prices.