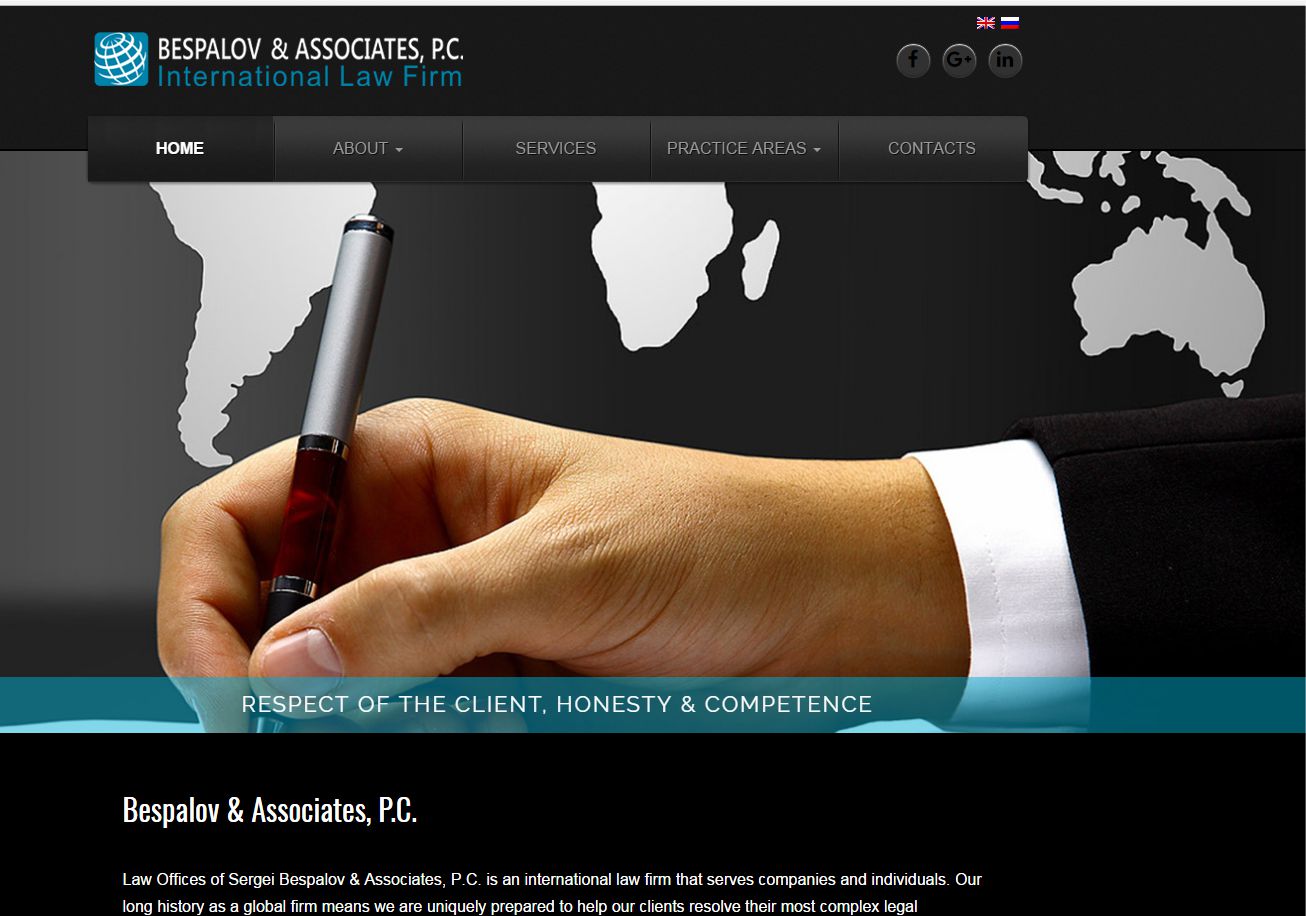 Client:Sergei Bespalov&Associates Law firm
Date:09/23/2016
Info:leading in international law services
Law Offices of Sergei Bespalov & Associates, P.C. is an international law firm that serves companies and individuals. Our long history as a global firm means we are uniquely prepared to help our clients resolve their most complex legal challenges wherever they are. Sergei Bespalov, Esq. is an experienced attorney licensed to practice law in the states of Pennsylvania and New Jersey. As a bilingual speaker, he works with both Russian-speaking and English-speaking clients locally and abroad. He maintains an outstanding reputation within his client base by proving to be highly skilled and trustworthy.