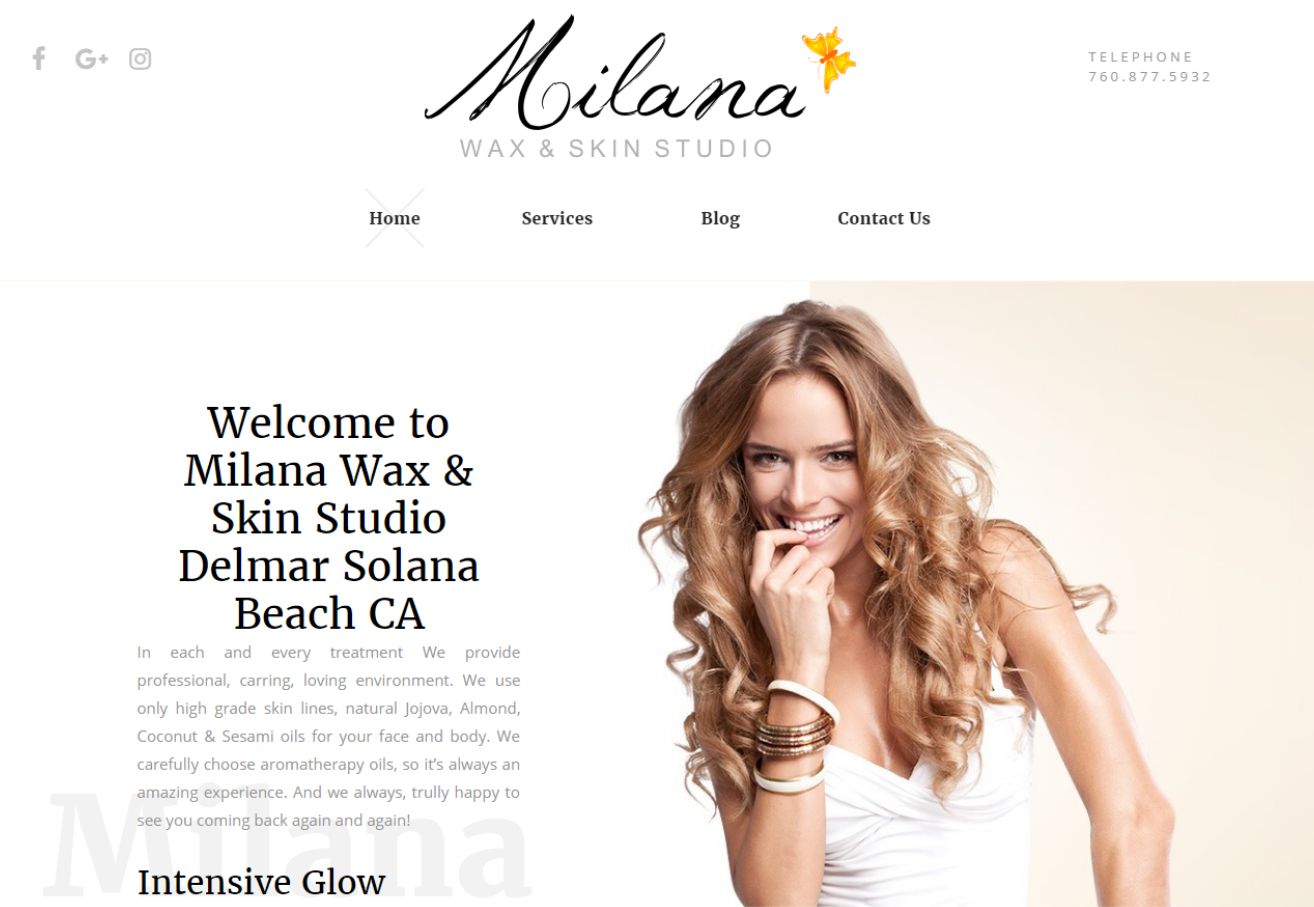 Client: Milana Skin CAre
Date:07/07/2012
Info:Wax and Skin studio in Del Mar
Milana provides remarkable skin care and waxing services, which will make you feel beautiful, refreshed, invigorated and relaxed. In our salon, you can choose from a wide range of facials for all skin types and all ages. If you hesitate, our professional cosmetologists will find the best one for you to make your skin clean, youthful and radiant. Also, we offer waxing for both face and body, so that you can confidently wear a dress for a date or a bikini for a beach outing with friends. And last but not least if you want to make a more radical change in your look, we offer a permanent makeup. Milana uses only high-quality natural skin care products, oils and waxes to ensure the best results without damage to your health and without discomfort on your skin.